The BrM User Group (BrMUG) meeting is an annual event where customers and partners come together to hear from AASHTOWare Bridge Management software experts and provides an opportunity to hear about the strategic direction of the software, vote on priority enhancements, understand how other states are implementing and using the AASHTOWare Bridge Management software to support their needs. Training sessions and presentations on new and upcoming software features are provided allowing for robust discussion and feedback directly from users of the most robust asset management platform in the United States.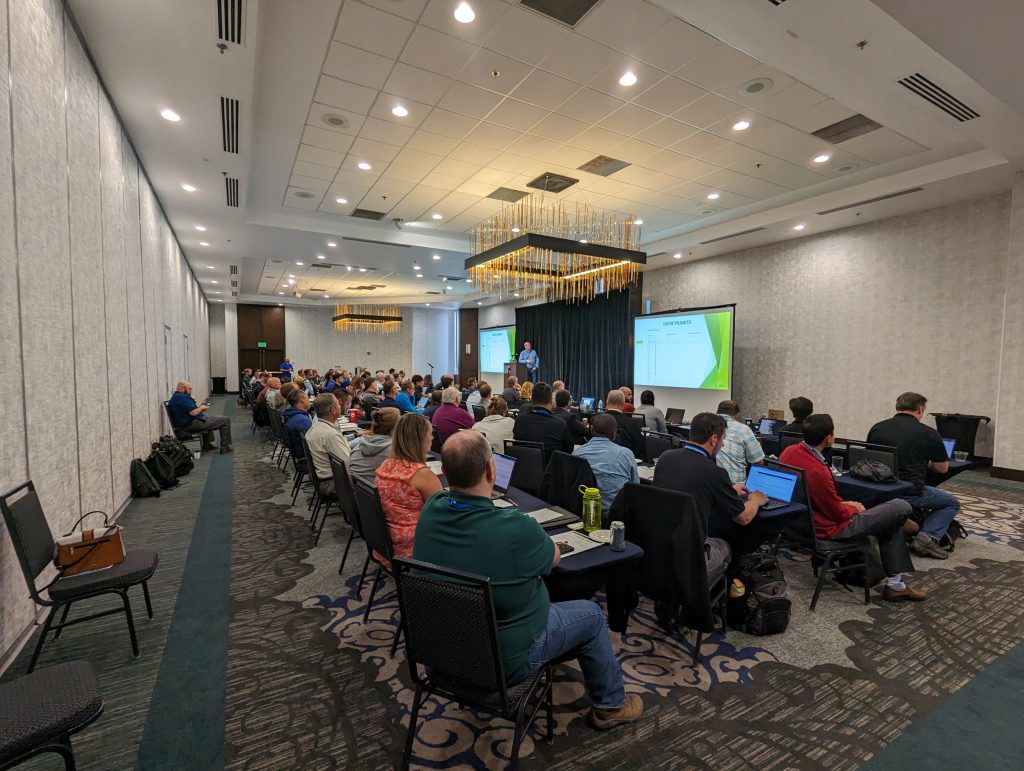 The latest User Group meeting took place in September 2023. All presentations from this year as well as all prior years are available here. All past and present Officers, the User Group Constitution, and the Bylaws are also available.
Additionally, the Task Force Meeting Minutes are available as well. For access, email support@mayvue.com.